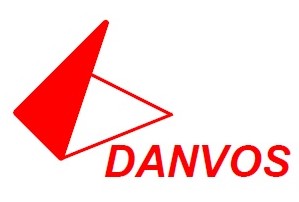 Nieuweweg 19 1674 PM Opperdoes, the Netherlands tel. +31(0)620448413 or +31(0)653240921 e-mail: info -at- danvos.nl
Company profile
DANVOS BV is an independent private company with special and senior experience in agro/food/feedchains, fair trade supply chains, biobased economy and all areaswhere the quality, health and safety of people, food, feed, environment and social responsibility is an issue.
Activities of DANVOS
Support, training and advice during the development, implementation and maintenance of quality assurance and food safety systems
HACCP/GMP, GLOBALGAP, ISO 9001,14001, 22000,26000; Social Responsible Standards
Certification of coffee, sugar, palm oiland other tropical food commodities especially focused on small farmer groups and cooperatives
Management of Social-, Health-and Workers Safety-issues
Organic and Social product certification?EU and USfood legislation, food defence
Good Manufacturing Practice (GMP)and Good Agricultural Practice (GAP)
Implementation of new processes in existing quality assurance systems
Internal audits and training of internal audit teams
Supplier audits and sourcing
Independent certification audits as lead auditor for certification bodies
Special know how and experience with accreditation standards like ISO/IEC 17020, 17021, 17025, 17065, IFOAM, USDA NOP to assist Certification Bodies and Inspection Bodies with their accreditation.
Conversion of biomass into energy and other biobased applicationslike fibresand bioplasticsApplications of the EU Renewable Energy Directive(2009/28)
DANVOS approach
Delivery of the project goals within agreed budget and timeframe
High transparency of budget
Low consultancy costs
High participation of your employees
Immediate adaptation of the quality system
A quality assurance system that fits in your organisation
Low maintenance costs after implementation of the quality system
Interested?
Please contact us. We will be pleased to inform you more in detail about the way we work.

info -at- danvos.nl Dirk Jan Vos B. Agr. Sc. Director January 2020


Download this information in pdf format